No one wants to read about the intricacies of someone else's torment.
So I shall just keep to a minimum this diatribe about my ordeal at the hands of almost every window supplier/installer in London.
I have literally never come across an industry which is serviced by such a load of incompetent idiots.
I have spent SEVEN MONTHS being messed around by one contractor after another. Apparently there is ONLY ONE company in London that is actually able to take correct measurements, follow clear written instructions and provide a meaningful quote….. the reason I didn't go with them was that they were charging £35,000 (yes, you read that right) for me to replace my windows.
The situation is represented in the following Venn diagram: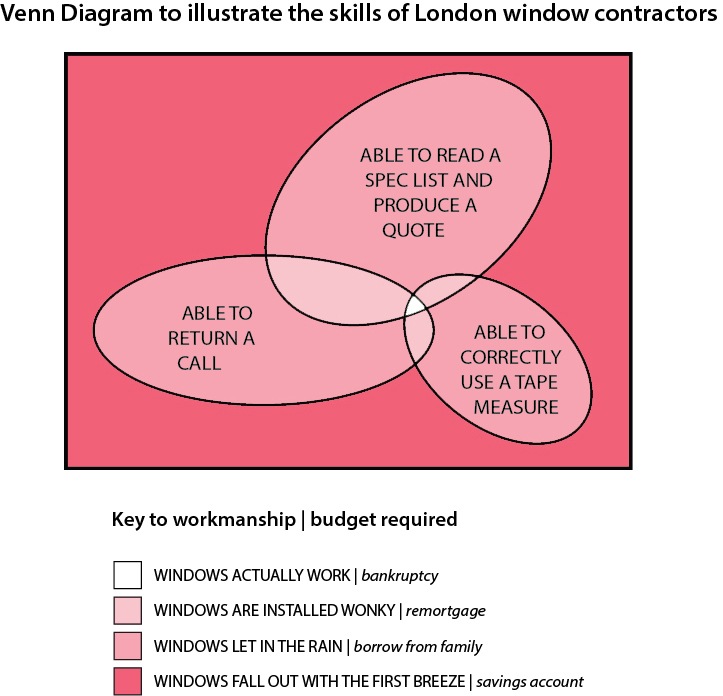 Read the previous post about the renovation
Read the next post about the renovation