September is an exciting time as it is the London Design Festival which centres on East London. I have got together with couple of my fellow Teepee Glass artists to organise a special exhibition of high quality craft with a design edge.
We are thrilled to be presenting the work of eight makers including glass, silver, ceramics and furniture in the show Designed | Crafted which will be opened in a beautiful gallery space in Rivington Street in the heart of the Old Street design district during London Design Festival.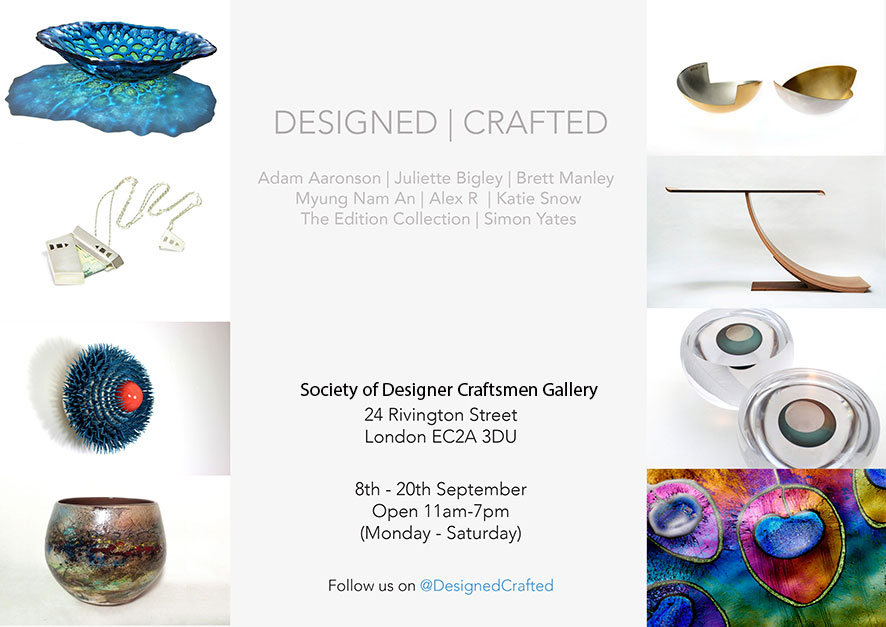 If you would like to attend one of the Private Views on Thursday 11th or Tuesday 16th September between 7pm and 10pm, please get in touch
And if you are on Twitter, please do follow us on @DesignedCrafted and spread the word!