Our exhibition opened last week at the Society of Designer Craftsmen Gallery in Rivington Street, Shoreditch. Designed | Crafted is a showcase bringing together the best of British craft, with beautifully handmade objects which bridge the gap between craft and design.
We tried to represent the breadth of the show in the window with one piece from (almost) every artist. The gallery space was looking gorgeous with a row of Simon Yates' sculptural stands made from polished yew leading to the back space where Brett Manley's 'Glass Forest' comprised of a cluster of glass discs presented on plexiglass stands. Juliette Bigley's bowls in polished silver had a seductive warmth from the gilded interior which put me in mind of horse chestnuts and their shells.
From the arboreal to the underwater, my Coral Bowls have an organic undulation about them which invokes notions of deep sea coral as they project a frilly pattern of colour underneath. Myung Nam An's wall of sculptural ceramics continues the underwater theme with colourful anemone-like forms.
Set against these weird and wonderful shapes, Katie Snow's androgynous geometric jewellery is no less intriguing. in fact her collection is called 'Pockets of Intrigue' as the wearable angular containers open to reveal their secrets. Then we had beautifully contrasting work with the virtuoso blown glass vessels by Adam Aaronson, large and expressive, contrasting with a group of neat blown glass vases from The Edition Collection, exquisitely engraved with intricate patterns.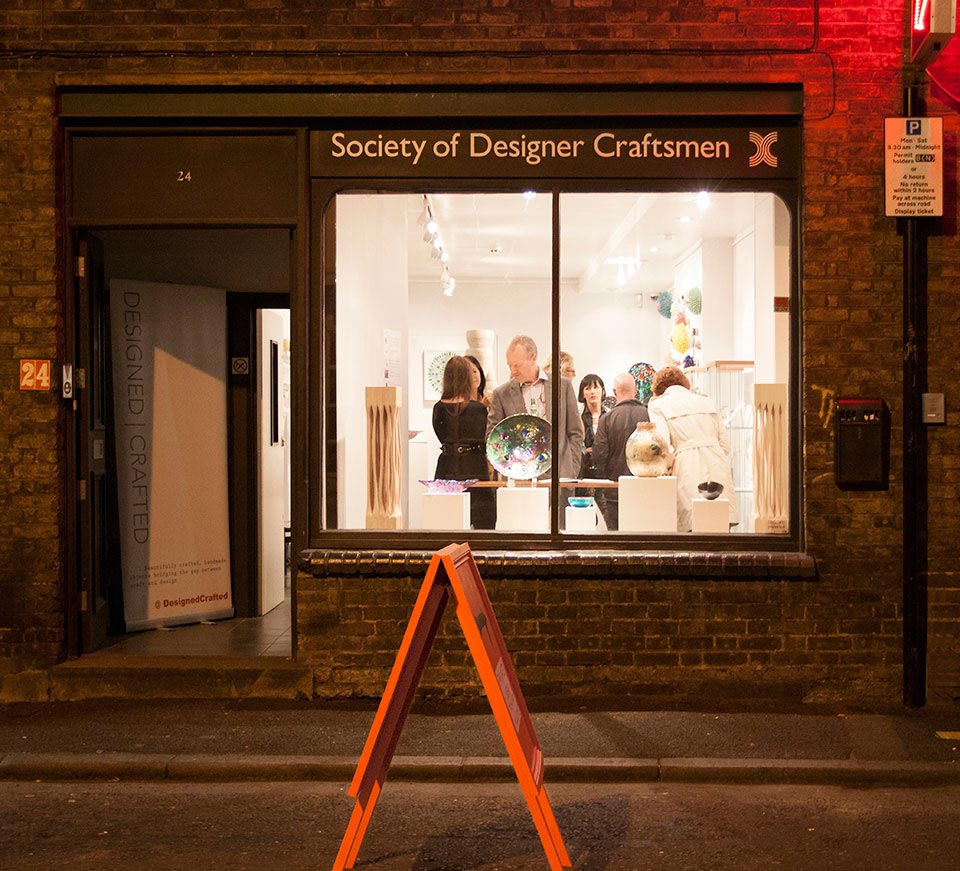 We are open late on Tuesday 16th September for a private view to which you are cordially invited. Please come along between 7pm and 10pm to see this exciting collection of contemporary craft work with a design edge.
See further images at my Pinterest page