In less than three weeks 200 artists' houses in and around Dulwich will be opening their doors to a stream of visitors as part of the
Dulwich Festival
. The Artists' Open House is now an established event in the calendar and people come from far and wide to visit the artists and see (and buy) their work in the context of their own homes. Local businesses are now involved and so you will find art installations popping up in estate agents or local cafes, as well as a handful of markets and
fairs
which centre around the Dulwich Festival.
Over the last couple of years there has been a coordinated effort by the Dulwich Picture Gallery to invite twenty of the world's leading street artists to study their Baroque paintings and reinterpret them in their own style on walls and pavements around Dulwich, and during the Festival there will be a guided walk with the organiser to take in this Dulwich Outdoor Gallery. There are also numerous talks, walks, recitals and demonstrations happening all around the area which draw thousands of visitors to the Dulwich Festival.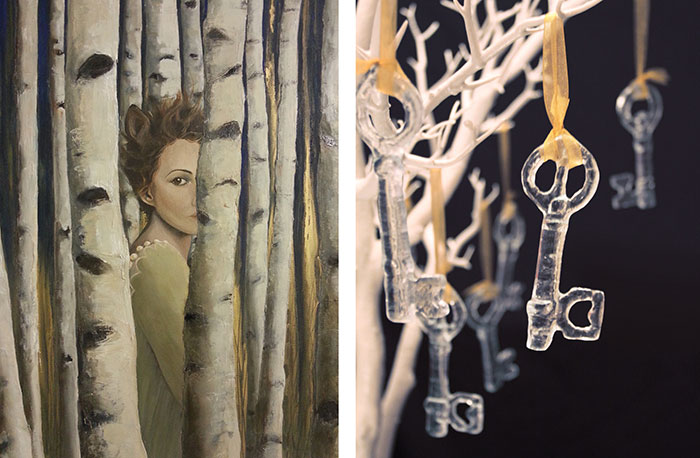 I am celebrating my tenth year in business and so I thought it would be nice to open up my space to some other work. Charlotte Kessler of Lemonstone Art paints mesmerising images in oils and acrylics, drawing on themes of love, nature, dreams and freedom of spirit. I fell in love with her work just before Christmas when I bought two of her prints for my family, and as they sat so well with my own work I have invited her to co-exhibit with me during the Artists' Open House. Together we are showing a captivating collection of work across three storeys of the house and studio which will explore the magical interplay between glass and paintings in a space bursting with poetical imagery and wonder.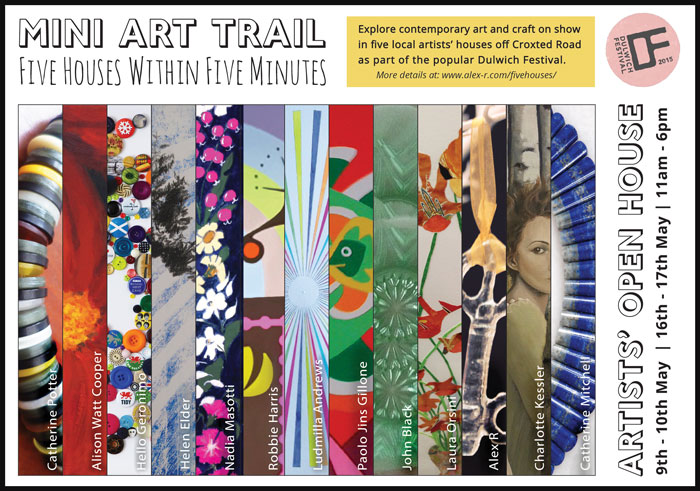 We warmly invite you to come and visit, and as further encouragement we have joined forces with four other artists' houses in the immediate vicinity to create our own cluster of exciting work within the larger event. Open across two weekends, our 'Five Houses in Five Minutes' is a mini trail which will take in jewellery, print and collage, upcycled craft and mixed media, and fine art as well as my glass. We hope you can come and bring your family and friends to enjoy a day out in Dulwich.
Artists' Open House: 9th-10th May and 16th-17th May, 11am-6pm.

 The Glass Studio | 47 Pymers Mead, London SE21 8NH