I was thrilled, thrilled, thrilled to see my work in Liberty! I love Liberty, I love its Arts and Crafts connections, I love its history and any maker would be honoured to have their work in the store. So it was a lovely surprise to glimpse my Magnolia panel through the lighting installation hanging in the atrium.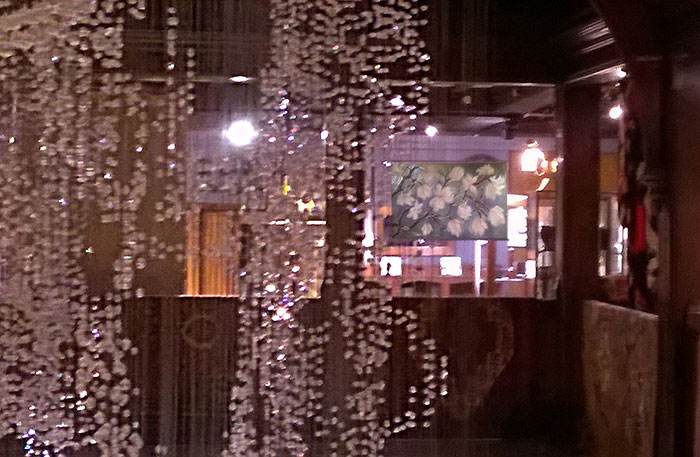 My hanging glass artwork is featured on the fourth floor balcony thanks to Patch Rogers who runs the Arts and Crafts Department.
It was wonderful to see my contemporary glass panel hanging alongside original Arts and Crafts furniture, although I was slightly surprised to see it had actually been hung upside down! Not that it matters, but it was curious to see that whoever installed it preferred it with the flowers facing down instead of up. Beauty is evidently in the eye of the beholder!