It's finally ours! My next challenge is to project manage the full renovation and refurbishment of this, our new house, and (eventually) to custom design and build a glass studio in place of the existing garage. We were specifically looking for a corner property to allow the studio to have its own entrance, and there weren't that many in the areas we were looking, but we finally found this oddity in West Norwood.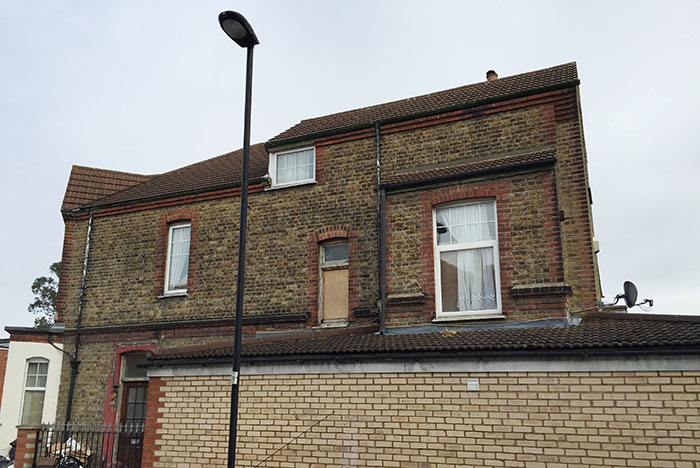 I could kind of see why the builder from across the road said it was like a castle – it is a strange building with different roofs, windows in seemingly random places and parts that look like they've been added on as an afterthought. The last owners made it even uglier by adding a very badly constructed wraparound extension with cheap bricks and then bricking over the garden and adding high walls which led neighbours to describe it as 'a prison yard'! As a final flourish, they built the new brick patio about eight inches too high which left the whole ground floor with a damp problem. 
Inside is even stranger with a front-heavy layout, where the rooms at the front are enormous and the rooms at the back are small. This unbalanced layout has been made even worse by the people we bought it from who carved up the small rooms into even smaller rooms by adding small bathrooms everywhere so that they could have guests with their own ensuites.
All in all, quite a project and one which I have no idea when it will be finished.
Right…. to work!