West Dean College like to keep their tutors on their toes and their teaching programmes exciting, so we are often asked to submit ideas for new courses.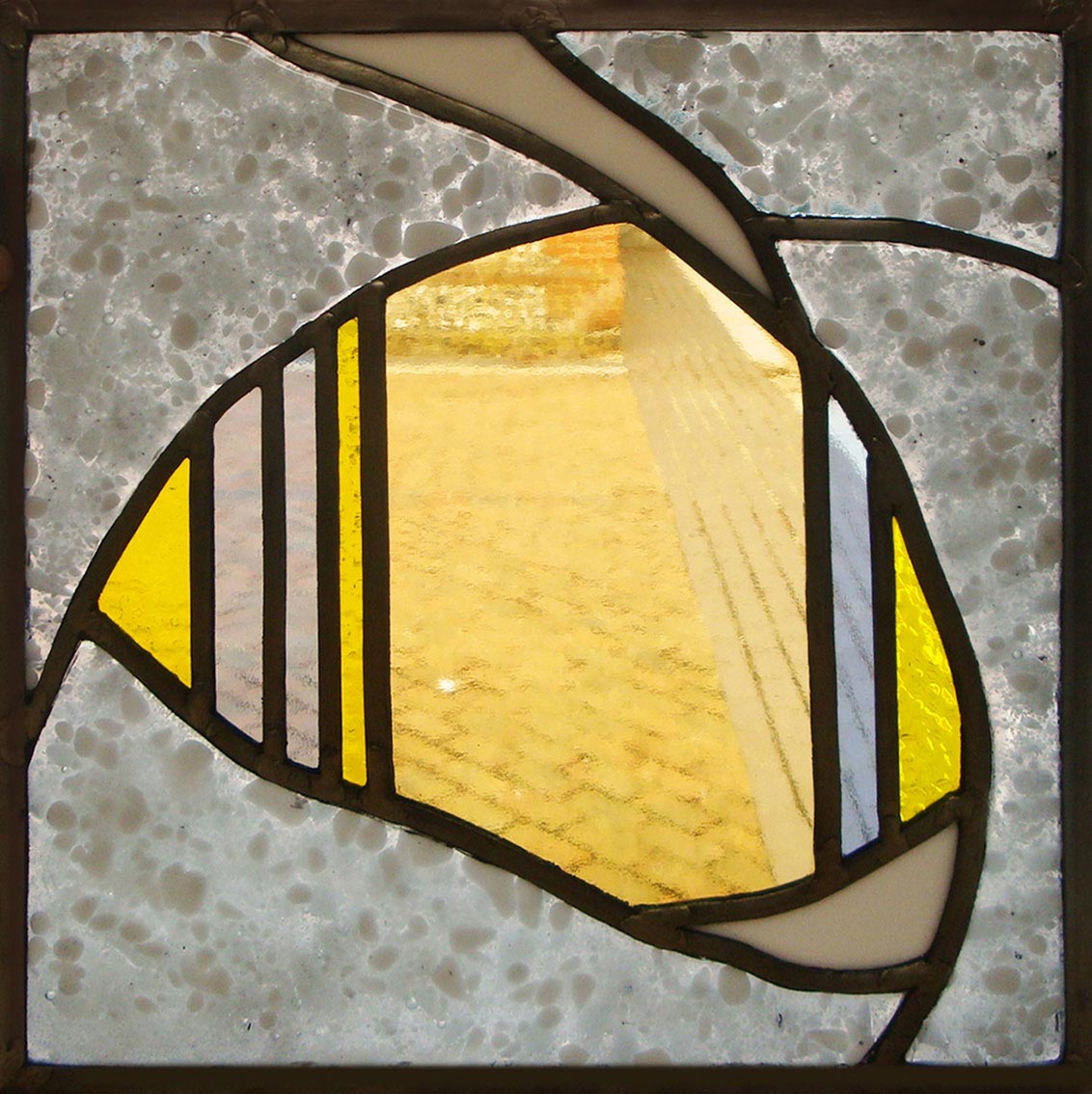 During my Summer School a couple of weeks ago, one of my students was a graphic designer from Amsterdam who made a very beautiful abstract leaded glass panel. The yellow piece she had intended for the middle of the panel turned out to be frustratingly reluctant to behave itself in the kiln. She was trying to get it to pick up the imprint of a pattern underneath but the glass kept blowing enormous bubbles. In the end she used a plain piece of glass in the leaded panel, but she was very excited by the possibilities of the yellow glass bubbles that she was left with.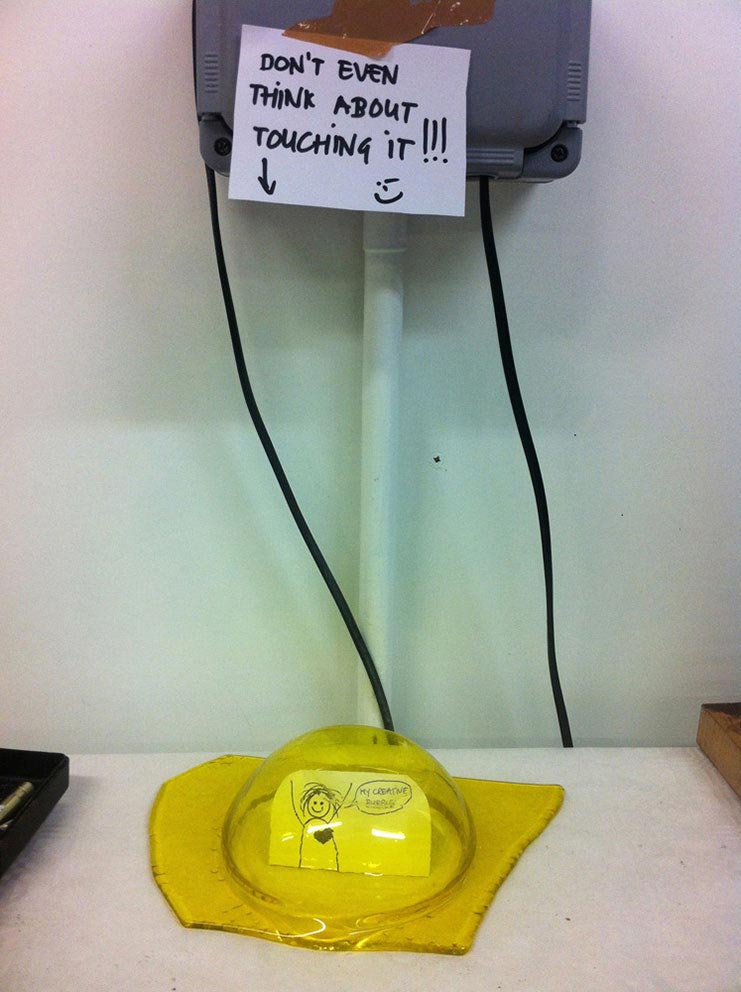 One of these she labelled "My creative bubble" and left as a little inspiration to all the passing students with knowing smiles who were also enjoying their own creative bubble in their week at West Dean. But this obviously sparked off some creative thinking and as a side project, she also started working on the idea of layering glass.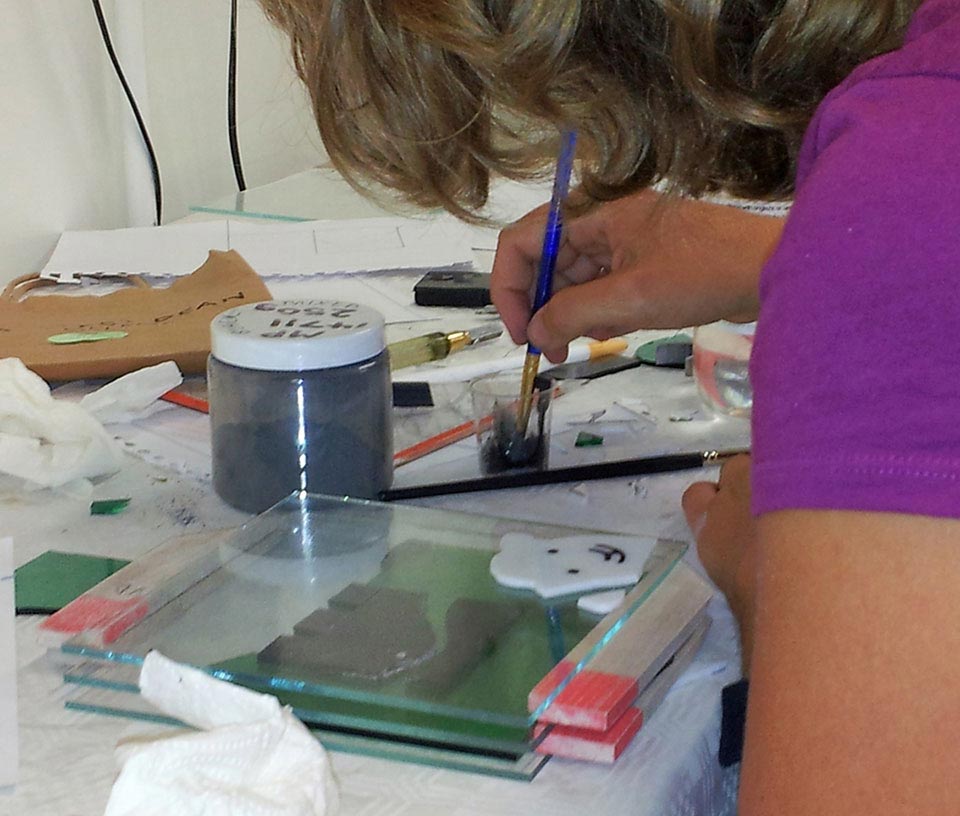 She wanted to create a little scene inspired by our surroundings, with the rolling hills of the Sussex Downs, the college logo and a West Dean sheep peeking in from the front. We talked about how layers might be accommodated but leading doesn't really lend itself towards layering. So instead I suggested that she spoke to the ever-inventive technicians at the college who created a bespoke box frame in which to mount the layers.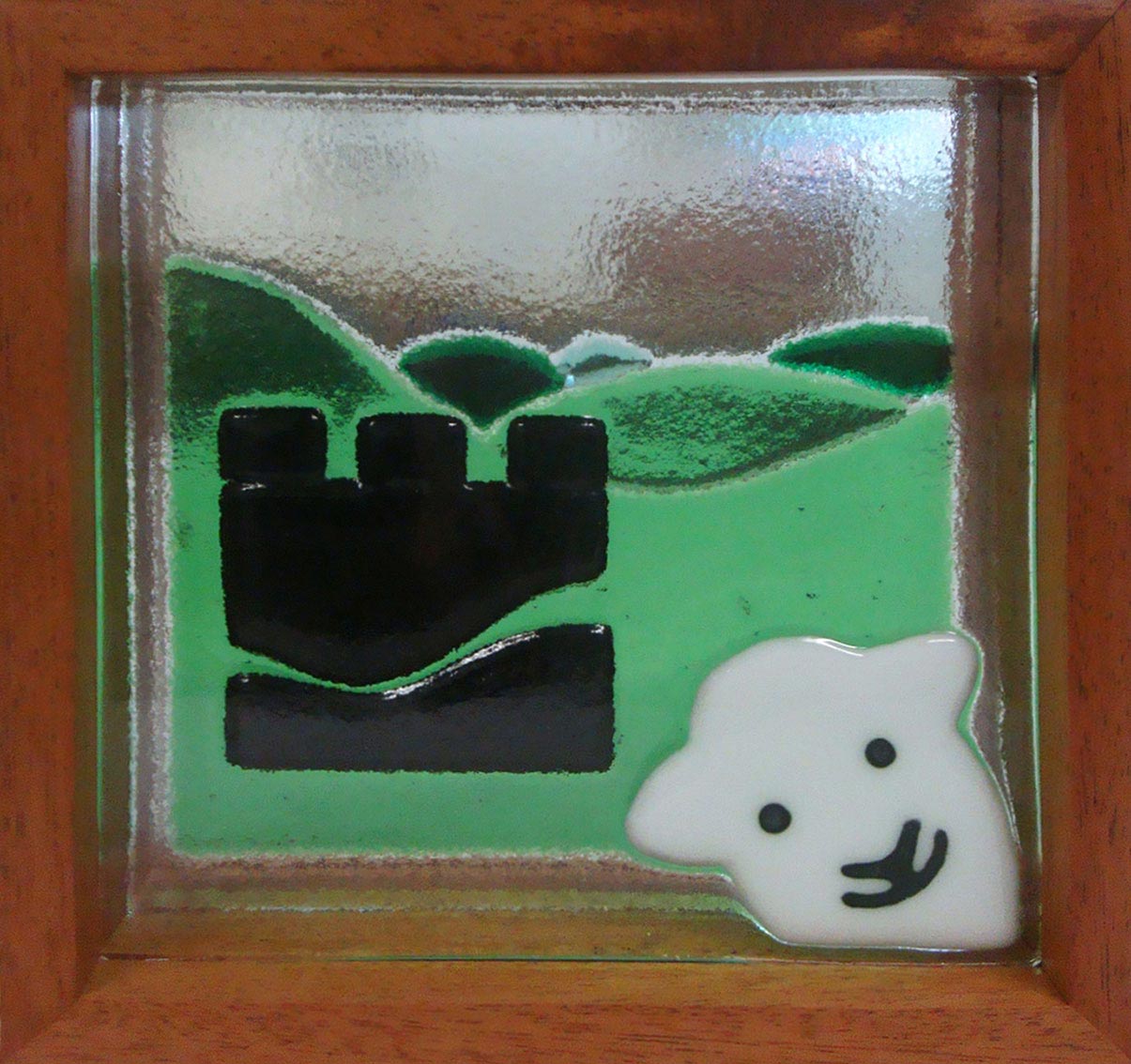 This first foray into layering glass worked so well she made another one! This one had a little figure (herself) opening the door to her creativity and letting in a shaft of light. The parallax that always happens across a depth worked well in this piece because you had to shift your viewpoint to peer round the door and see what was behind.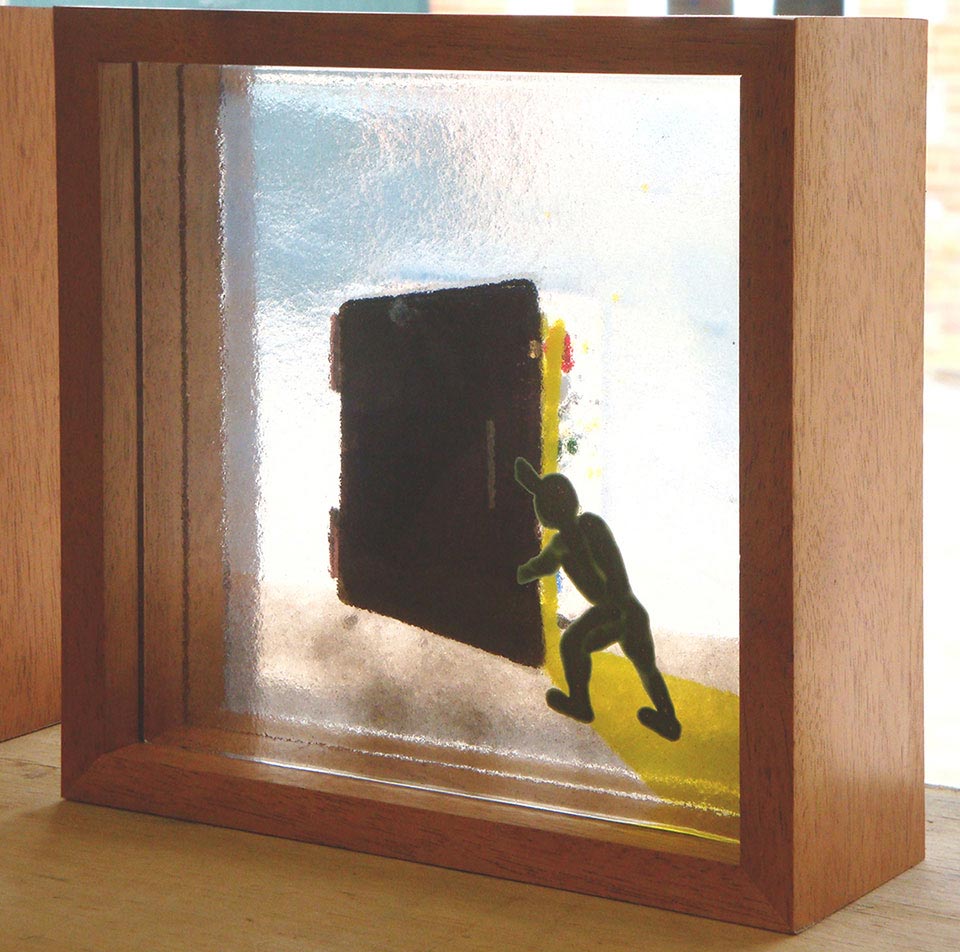 All the work was carefully wrapped and packed and transported back to Amsterdam at the end of the week. Even the yellow glass bubbles made it safely through the journey and my student perhaps has some ideas of how she'll use the bubbles in the future.
In the meantime, I have been left with the idea that creating a little fused glass 'peep-box' would make a really exciting new weekend course to teach at West Dean.