I tend to avoid fairs and markets. Not as a punter, of course, I love going to them, I just don't do them. Maybe because I'm too pampered in my nice warm studio, or too snobby about selling anywhere except a sleek gallery or gorgeous giftshop. But I was in a local shop last week where I saw a flyer for a West Dulwich Christmas Fair and on a whim I contacted the organiser. I got lucky; a stallholder had just dropped out, so the stall was mine.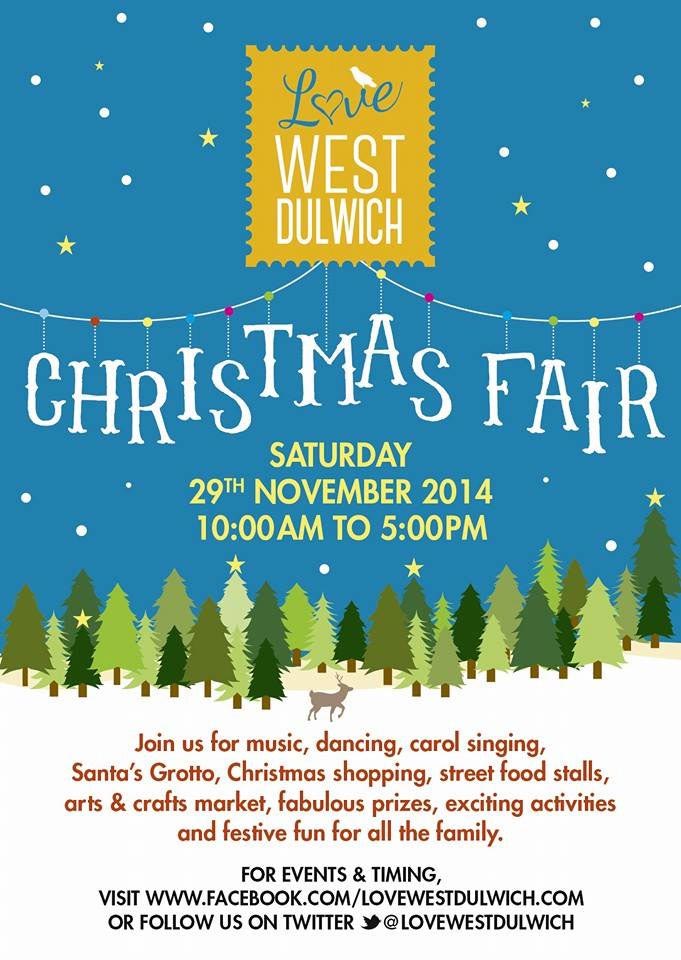 I dragged along my son Isaac to help out, on the promise of bringing comfy chairs and buying him a lamb curry for lunch from Indigo, our favourite local Indian restaurant. And we ended up having a fantastic day!
Being the latest latecomer we were given the end stall but it ended up being a blessing in disguise. I'm a seasoned exhibitor at trade shows in places like Earls Court and Olympia where the journey between the car and the stand is usually logistically challenging and inevitably interminable. So somehow it felt wrong to have parked right next to our West Dulwich stall and unpacked the car within five minutes flat!
But the best part was that we sold glass like hotcakes, so when I sold out of a couple of lines and our money box was bursting with cash, I could even nip back to the studio to restock. It was a cold day but the winter sun held all day and we had wrapped up warm. And it was a pleasure to sell to local people, some of whom I recognised as Open House customers.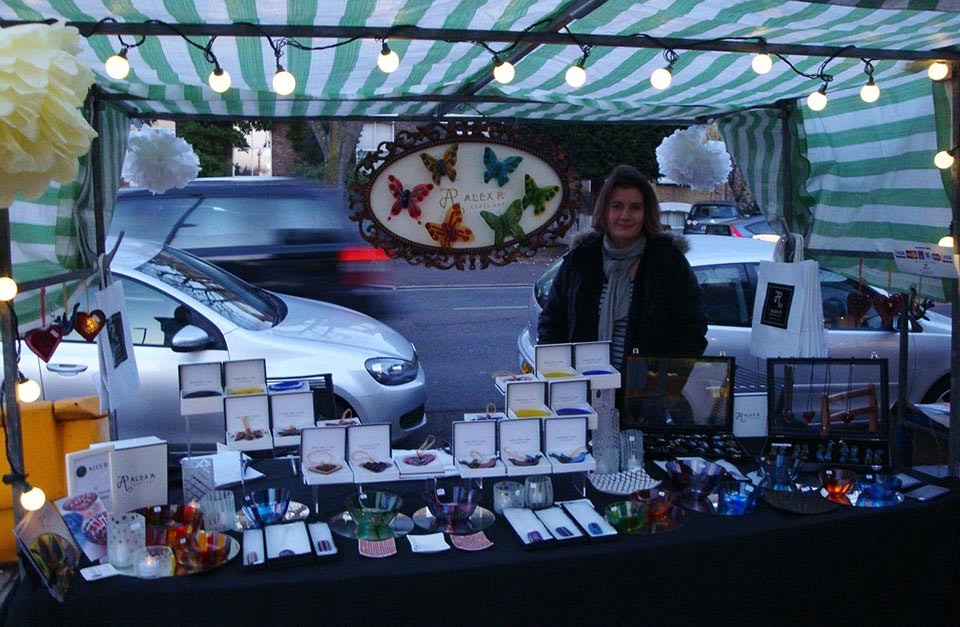 As the light began to fade in the late afternoon, we talked about coming back for the next fair in May. It felt like a really satisfying day so we'll definitely be back!