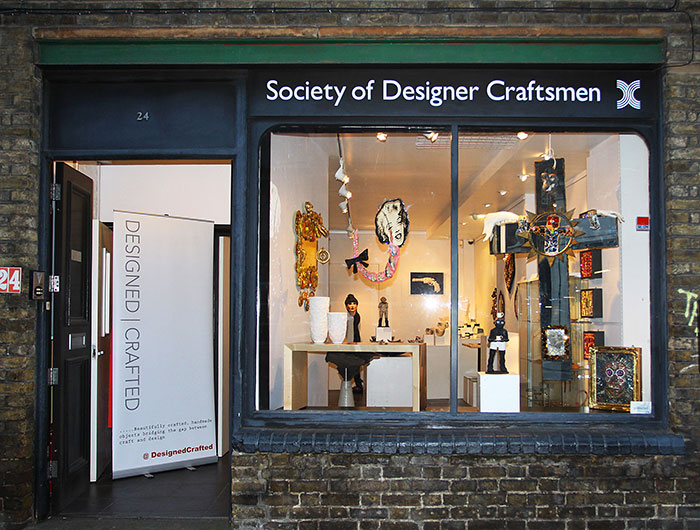 For the last two weeks the Society of Designer Craftsmen has been transformed into a space bursting with cutting edge craft. We filled it with a collection of work handpicked by us from twelve artists and it made for an arresting show.
We had a stunning spread of work priced from from £25 to £25,000. Alongside the main work, we had also asked some artists to create a limited edition of 25 pieces priced at a more affordable £50. Whenever curating these shows, we are always surprised how well a diverse group of work sits together and we start to see threads of similarity that can be drawn between pieces.
It's a process that I love and it gives one an interesting insight into the exhibiting process that one doesn't necessarily have as a maker. Taking the overview of the curator can only strengthen one's own practice, though the inevitable usually happens which is that one promotes everyone else's work and forgets about one's own work!
We held a packed private view sponsored by Grolsch and supported by the London Design Festival. A fabulous craft-driven crowd spilled out of the space into the street, which made for a buzzy evening. The three of us who organised – Alex R, Brett Manley and Lucy Batt – were really happy with the quality of the show.